Notion Workout Tracker
to level up your training
Workout OS is the most efficient & useful Notion template to track your fitness and improve in the gym.
The #1 Gym Tracker Available
We bring together everything you would ever need in the fitness center to help you advance your workouts
Outside of the gym, you can also use our diet tracker and the integrated fitness challenges to stay in shape. Or check out the data page showing you optimal ways to alter your training.
Get it now
Tracking workouts
Monitor your training in 4 simple steps
Train with Workout OS

Train with purpose
See real improvements by progressively overloading and monitoring your development over time.
Buy the template now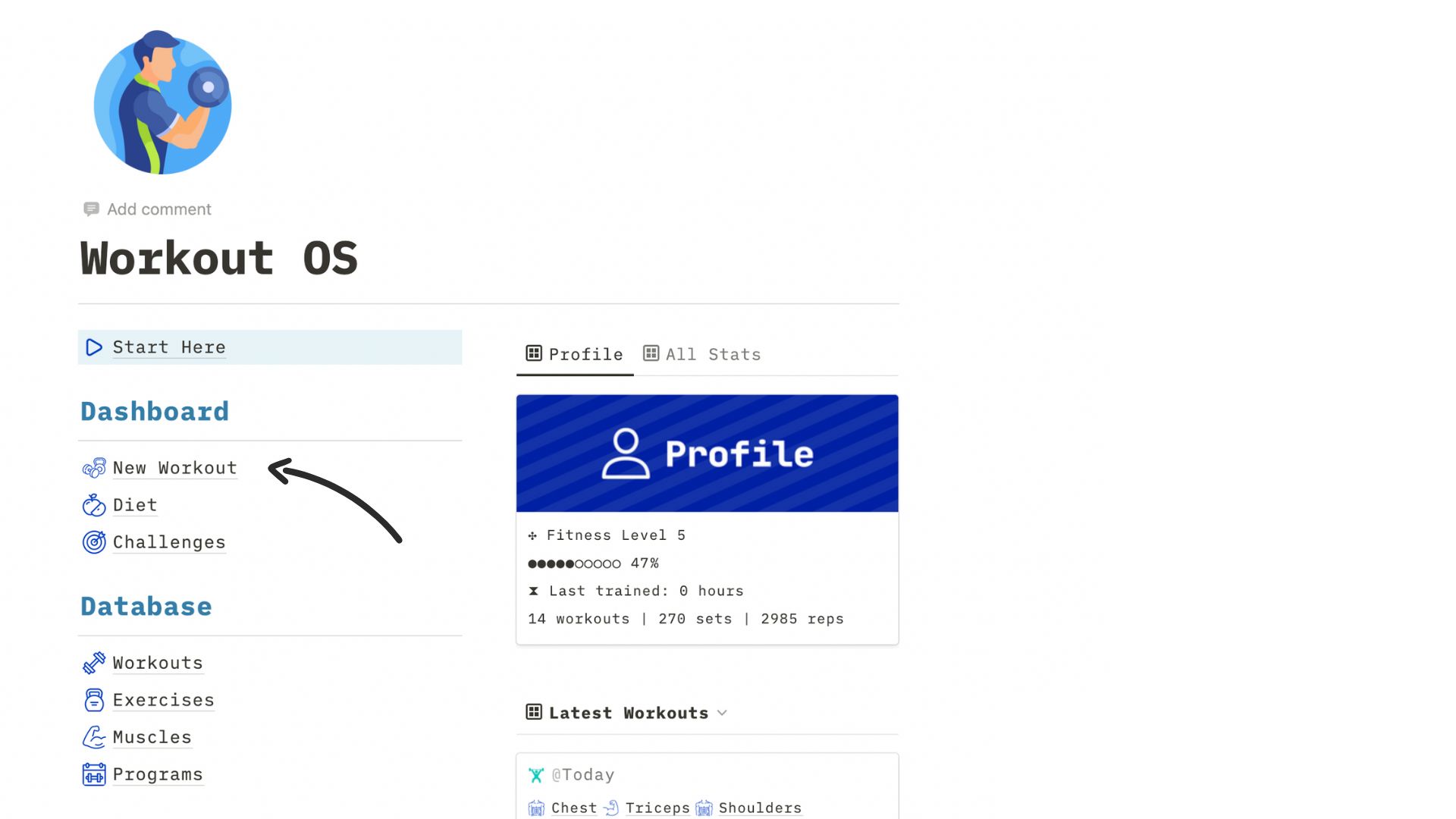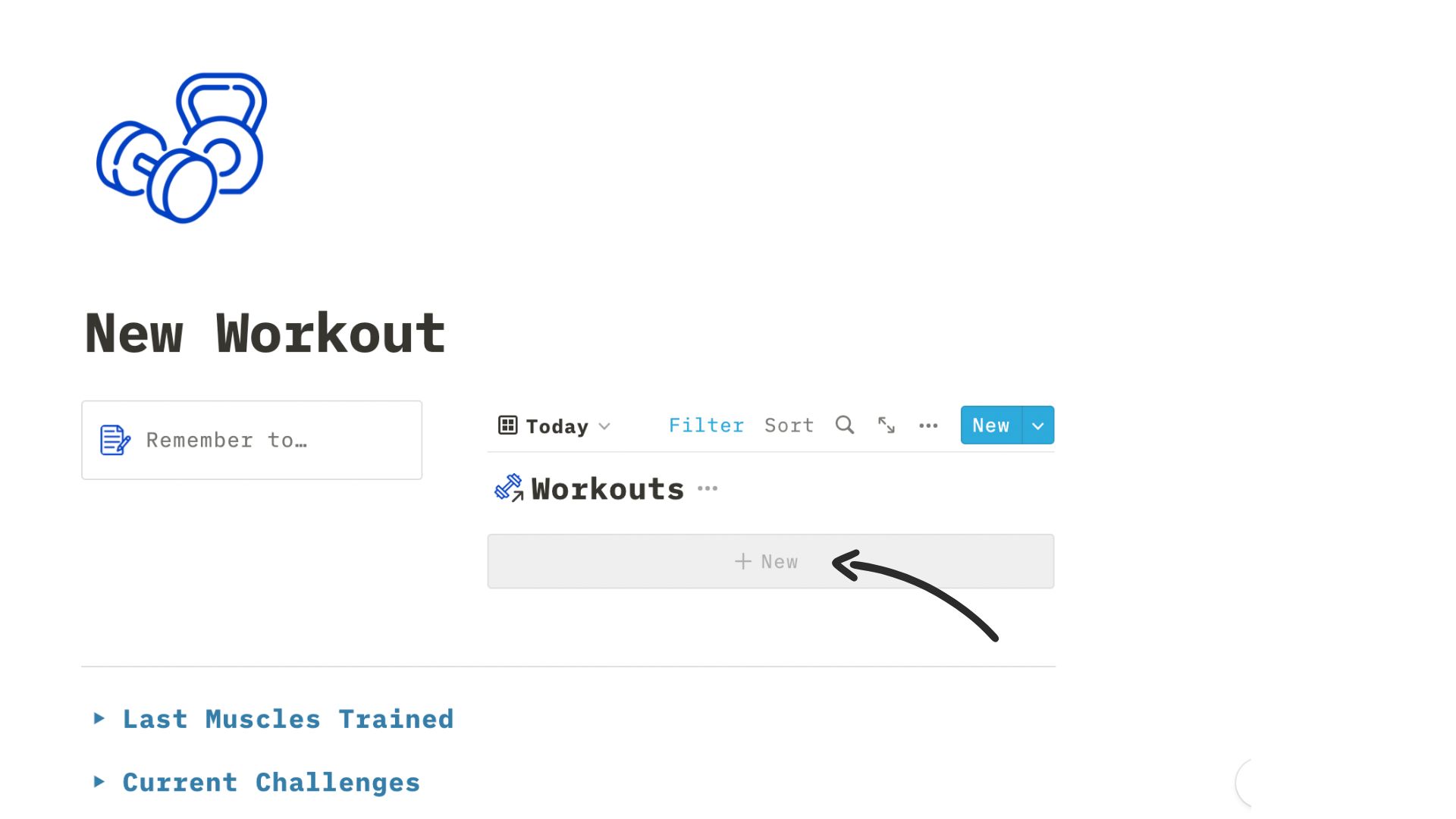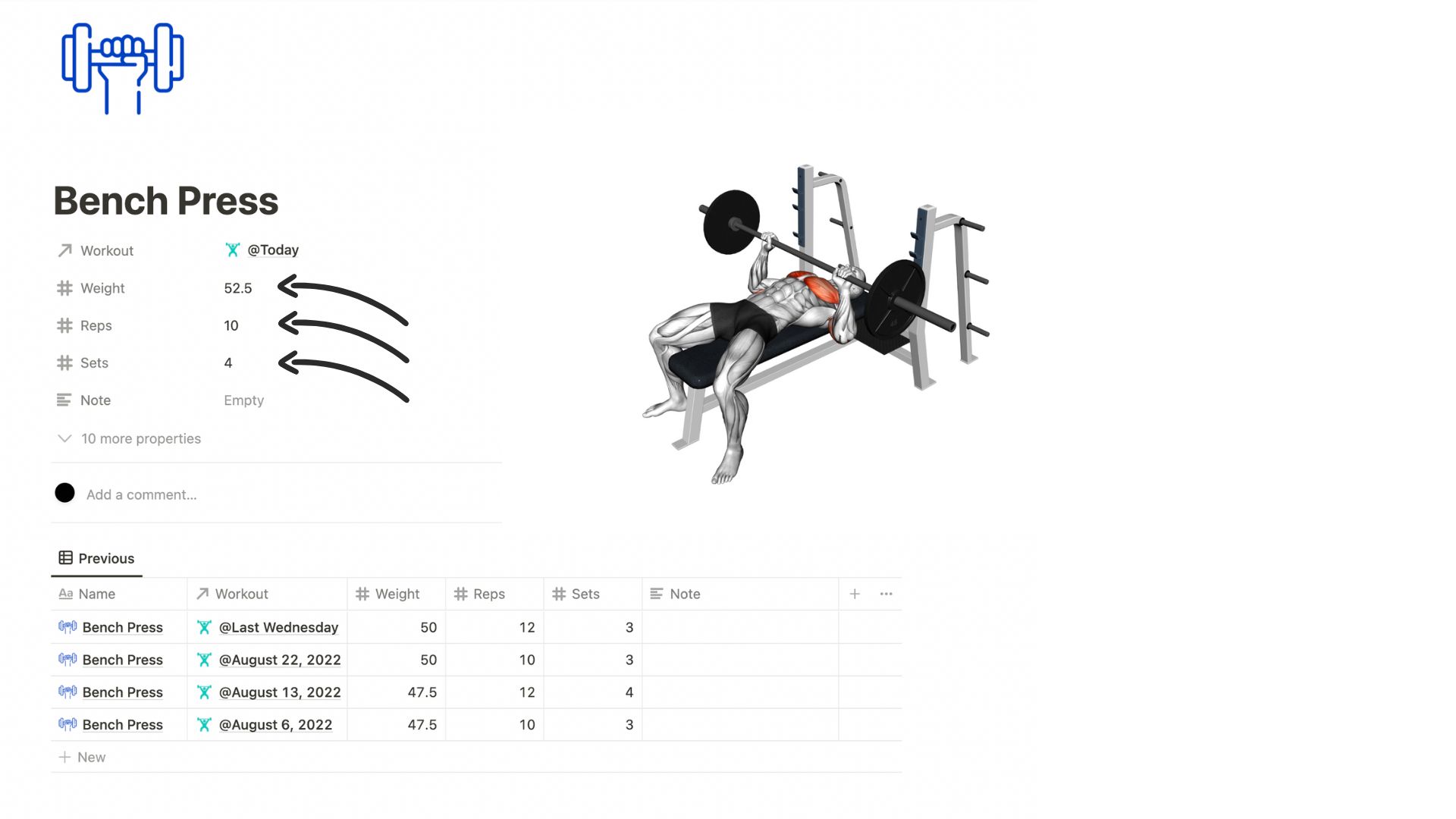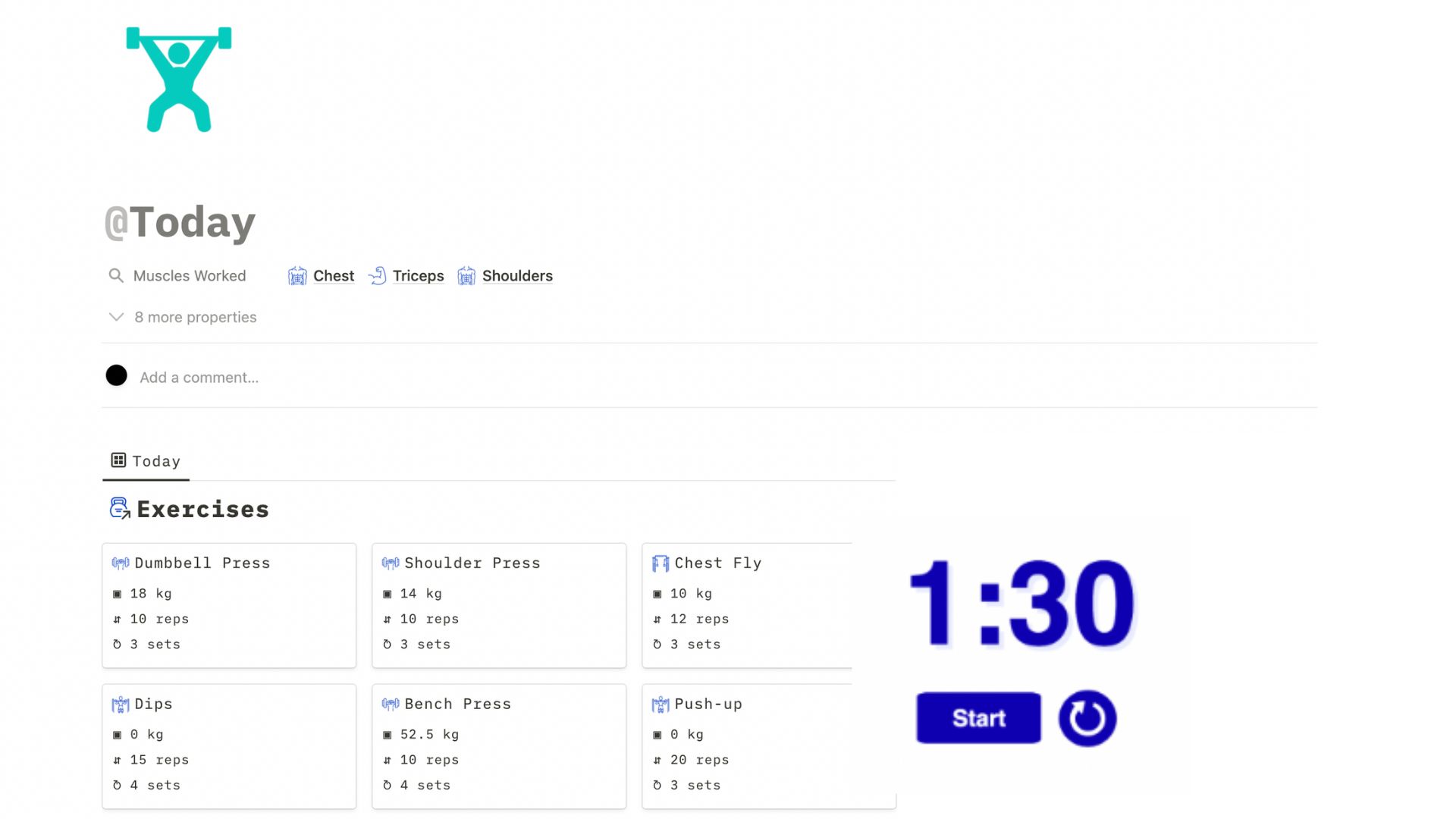 Everything you need - all in one template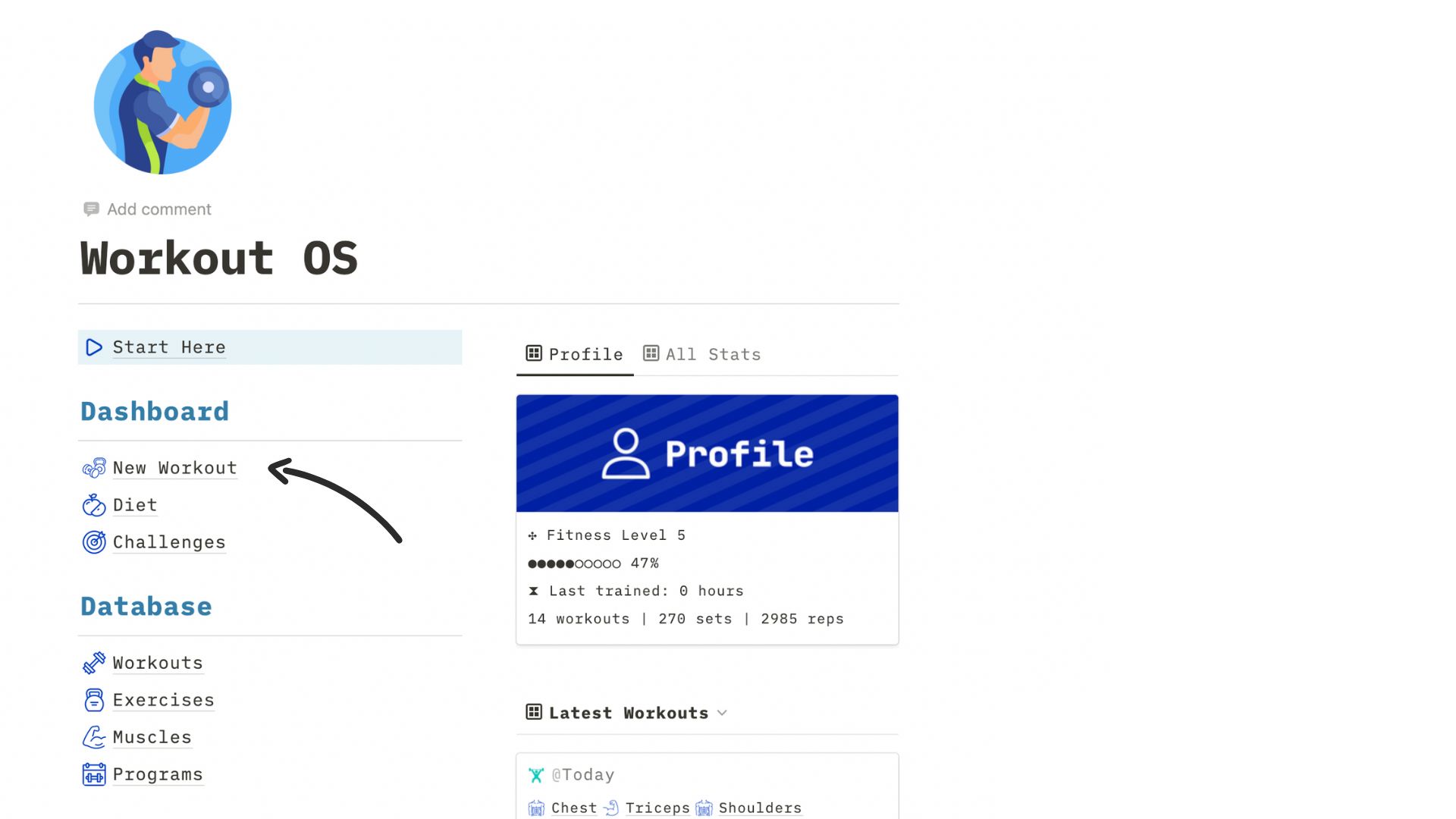 Tracking
75+ exercise templates.
Track your workouts with ease. With our system built for progressive overload and effective training, you'll be able to compare yourself to yesterday and continuously improve.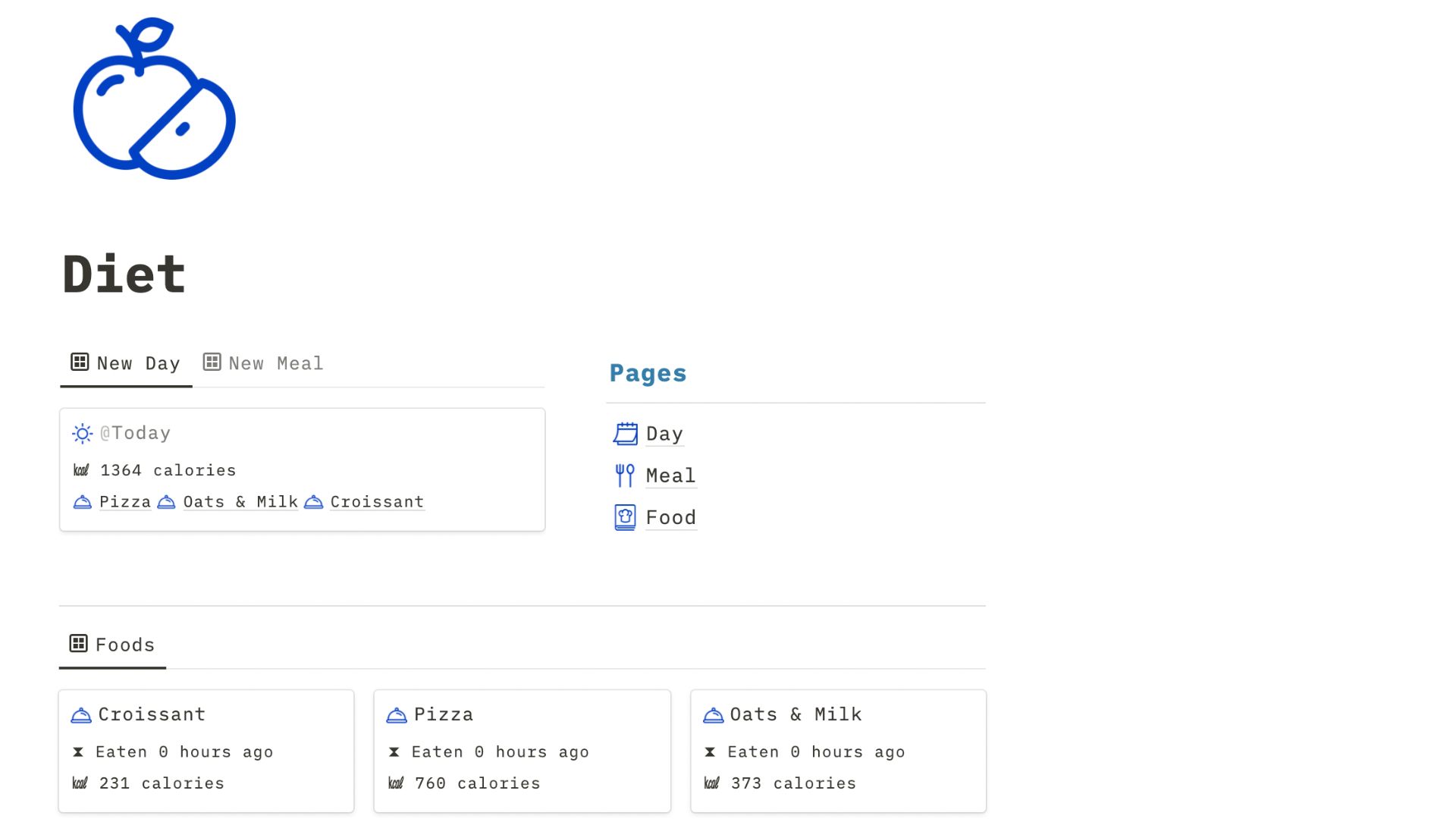 Dieting
We've created a diet tracker that reuses old meals to speed up the process of tracking - you'll only have to enter macronutrients once per recipe!
---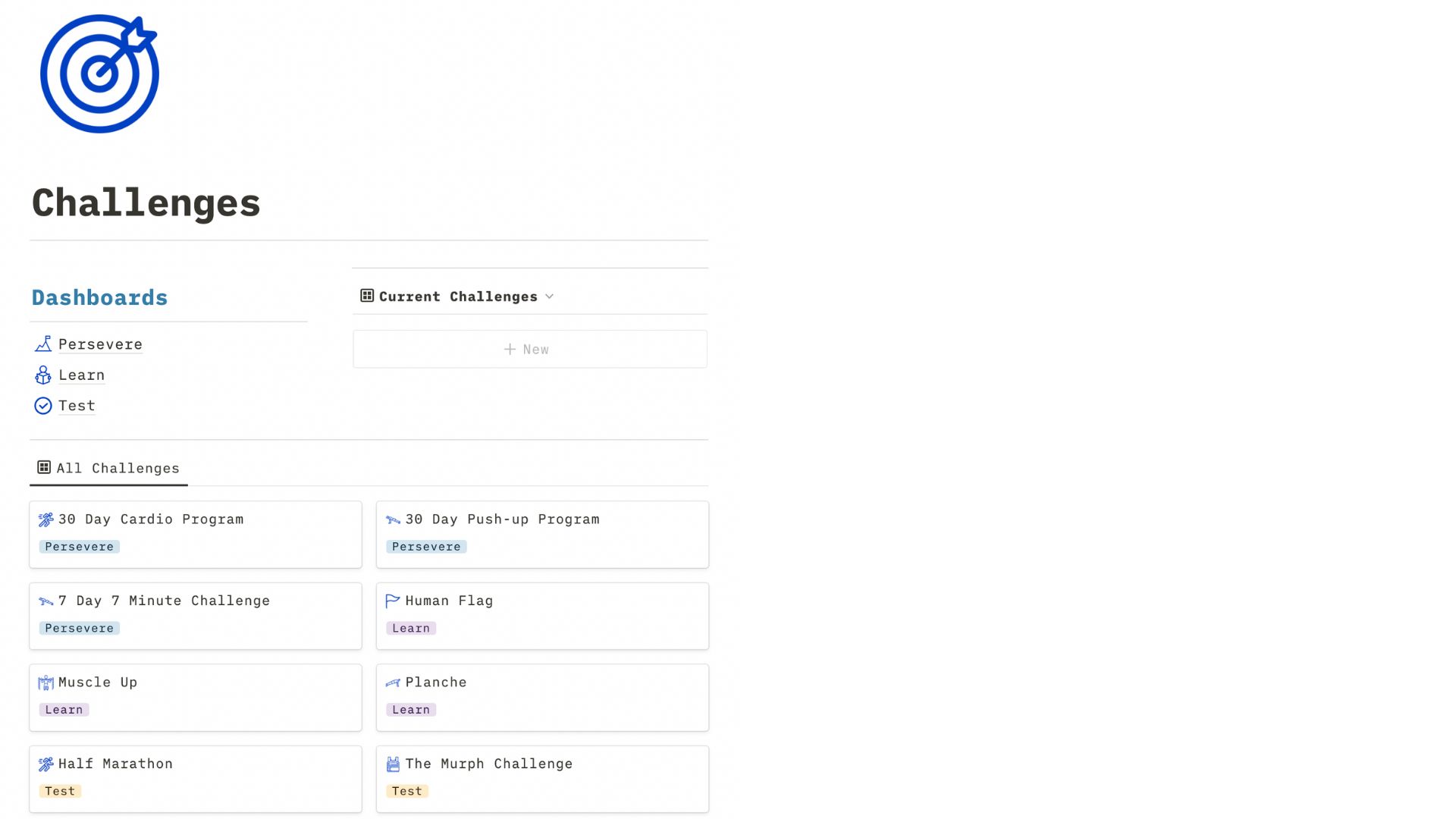 Challenges
Fitness challenges to keep you on track.
We've developed various challenges within three categories: perseverance, learning & testing. You'll for example be able to complete 30 day challenges, learn advanced calisthenics exercises & test your ability through endurance & strength challenges.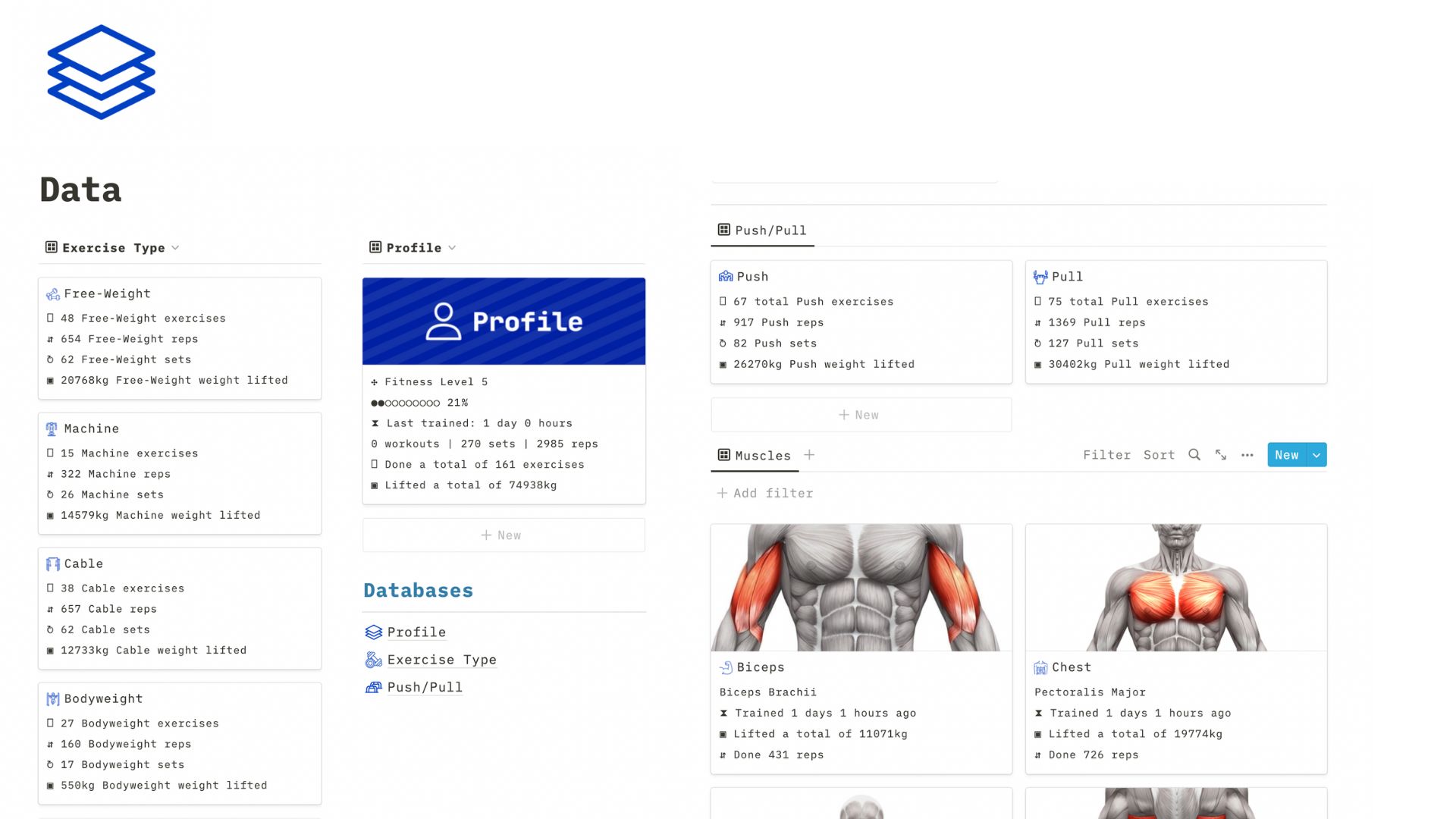 Analysis
By collecting data throughout all databases, we've developed a dashboard which will allow you to dive into your habits and most frequently trained muscles. This empowers you to alter your programs and make them fit better around what you're lacking.
workout os is for
Those that are ready to take their training to the next level
---
Built to Last
Why Workout OS
Easier Progression
We list previously done weight, sets & reps within the exericse to ensure progression.
Incredibly Cheap
The entiry dashboard with all features, exercise templates, videos & illustrations is only $9
Detailed Stats
Use our statistics page to further analyse & improve your future training.
Lifetime Updates
You'll have lifetime access to our frequent updates through the original template.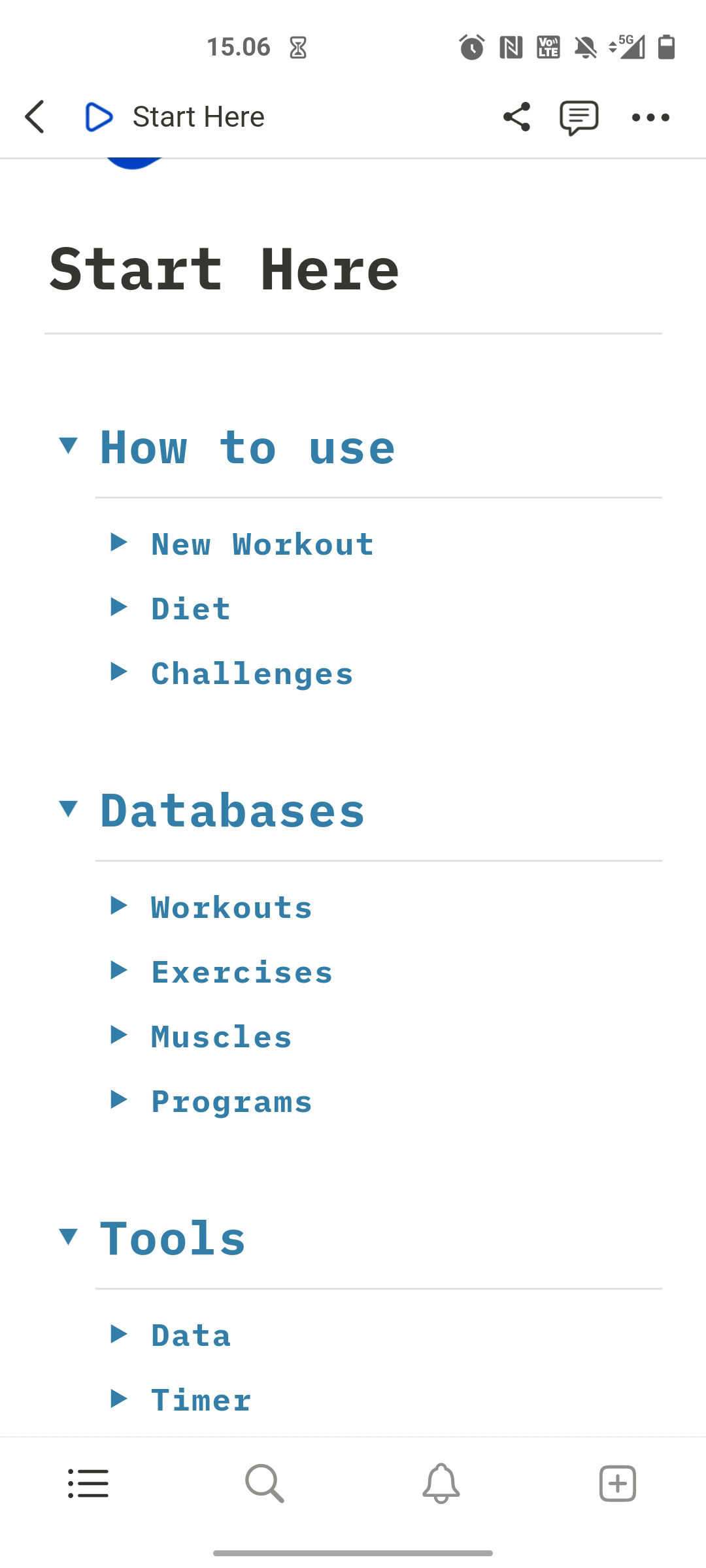 Usage guide included
Everything you need to get started
Easy walkthrough of all main features in the template. Refer back to this page whenever in doubt.
We've created a complete usage guide which describes all databases & features in depth. It goes through all functionalities with screenshots and descriptions.
Get Started
Do you have
questions?
Wondering about something?
Looking for help with a problem?
Here are the answers to some of the most common questions we hear from our appreciated customers